China's collectable art toymaker Pop Mart has launched its first-ever store in Paris, marking the brand's first permanent store in continental Europe.
The new boutique is located on the upper floor terrace area of Paris' bustling shopping centre Westfield Forum des Halles, which welcomes 150,000 visitors daily. Standing at the main entrance to greet its French visitors is a giant life-size Pop Mart toy from one of its many collections.
Once inside, customers can find a limited-edition ZIMOMO designed especially for France at the newest Parisian boutique. The boutique primarily sells the most popular figurines such as Molly, Skullpanda, Dimoo, The Monsters and Hirono.
"Paris is the artistic and cultural capital of Europe and one of the world capitals of art," stated Alan Mai, Director of Pop Mart Western region. "The opening of Pop Mart in Paris will help develop the brand's international image and share Asian pop culture with European artists."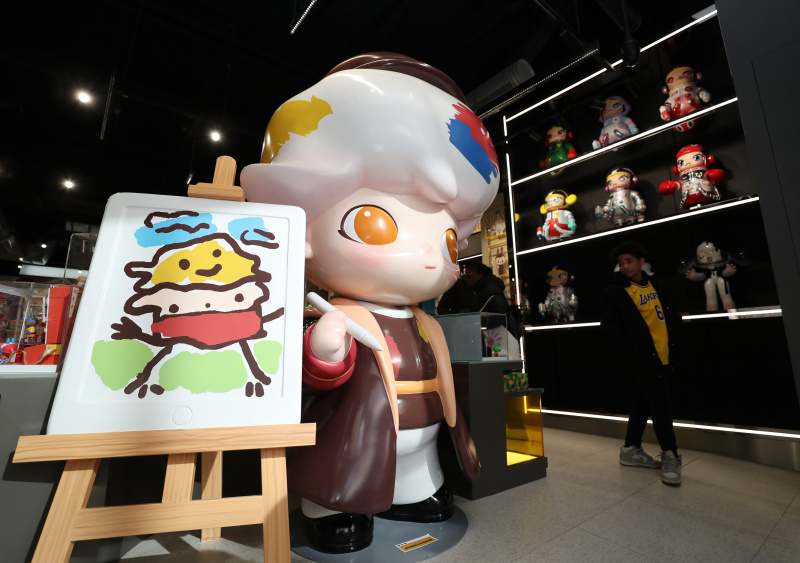 Pop Mart's launch in France comes just one year after entering the UK market in Shaftesbury Avenue, London, as part of the brand's trial operation in the region. In 2022, the Chinese toymaker ventured into new markets outside of mainland China to include regions such as the US, South Korea, Taiwan, Melbourne and New Zealand. At present, the brand holds around 400 points of sales around the globe, most of which are located within China.
"We are proactively entering markets like the US and in Europe, like the UK and France, so I hope that [this year] we can grow many stores [in those markets]," said Justin Moon, VP of Pop Mart and president of Pop Mart International. "Our international business has the highest potential opportunity."
Join our newsletter