After a Year of Spectacle, Fashion Re-Focuses on the Clothes – SURFACE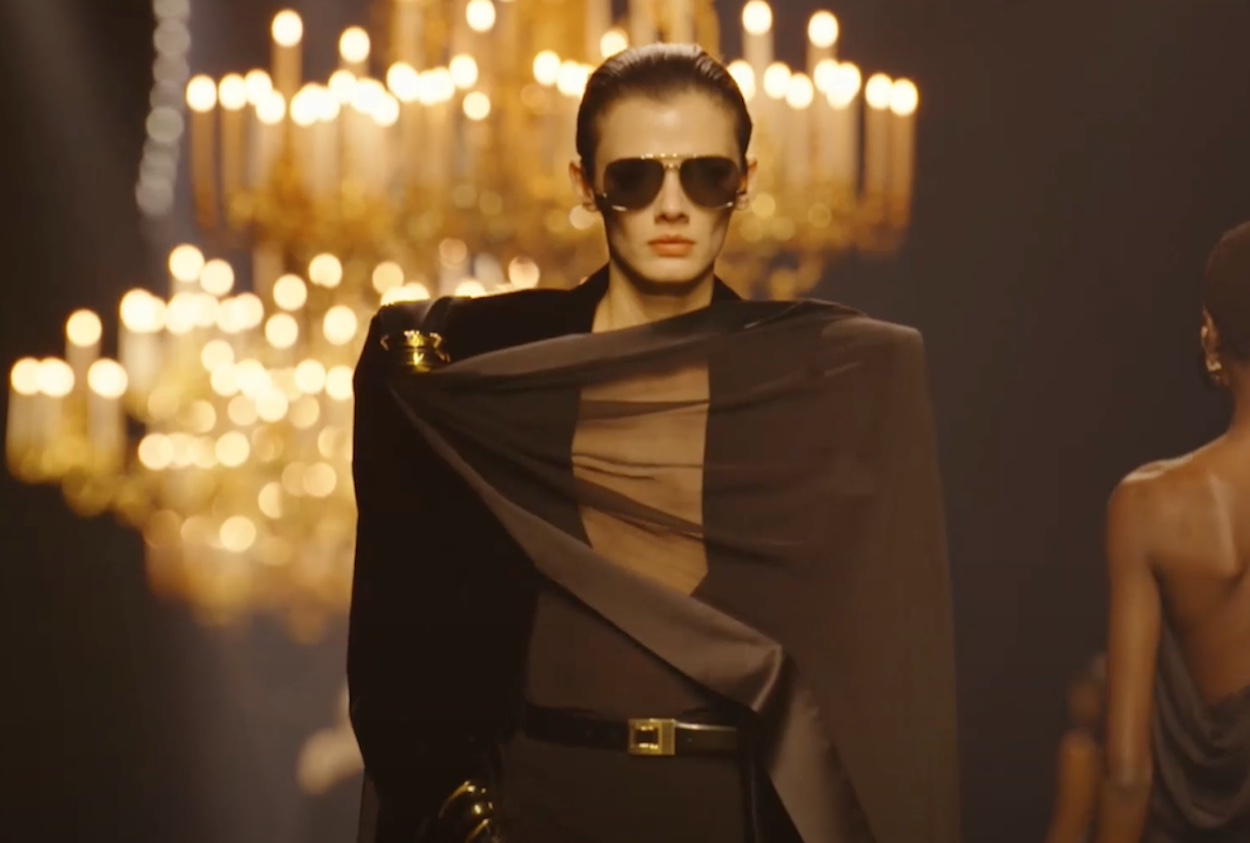 Just five months ago, in late September, Fashion Month made strides to finally pick up where it left off pre-pandemic. Runway shows returned in force, complete with front rows and catwalks piled high with A-listers. So too did the uproarious party scene that accompanies a fresh season. Veterans noted how the first fashion season "back" was thrumming with a manic fervor unseen even before the pandemic.
It was a weird year on runways, too: at couture shows earlier in the year, Casablanca and Chanel put horses on their catwalks, while Alessandro Michele sent 68 pairs of identical twins strutting down Gucci's in September. Then, in November, a scandal caused by "a series of grievous errors" rocked Balenciaga to its core. Once beloved for its embrace of "provocation" and "stunts" to critique the fashion industry, the creative director Demna told Vogue last month that Balenciaga's Paris Fashion Week showing will focus on "making quality clothes—not making image or buzz."
Like logo mania and teeny-tiny handbags, using a runway show to stage a viral marketing "moment" seems to be on the outs this season. Just last month, Schiaparelli sparked backlash when it sent a faux lion head down the runway at its couture show. For the house's first ready-to-wear runway show later this week, creative director Daniel Roseberry is more focused on showing couture clients that the house is equipped to dress them for everyday life, too. "We're not trying to break the internet with this collection," he told WWD.
Indeed, what the New York Times dubbed "stealth wealth" was the prevailing theme at Milan Fashion Week. Gucci's collection was designed by its studio team as they await the arrival of incoming creative director Sabato De Sarno; its biggest standouts were sharply tailored wool overcoats—sequins and barely-there bikinis be damned. At Ferragamo, recently appointed creative director Maximilian Davis found his footing for fall and winter with voluminous three-piece suits and captivating coat-dresses that channeled the elegance of '50s Hollywood.
A fresh focus on the clothes themselves seems to prevail in these early days of Paris Fashion Week, too. At Saint Laurent, Anthony Vaccarello paid homage to the defining characteristic of '80s power suiting with sky-high shoulder pads, pairing curtain-like blazers with cashmere leggings and sheer silk capes. For Gabriela Hearst's second year at the helm of Chloé, the creative director channeled the romanticism of renaissance fashion and the sartorial proclivities of Artemisia Gentileschi, one of the period's defining painters.
"I never think about trends. If I hit a trend it's a complete accident," Hearst told the Guardian. "I inherited my mum's wardrobe, my daughters take their denim from me. Quality is everything. People ask why my clothes cost so much. It is because the fabric and construction will last your lifetime and beyond."